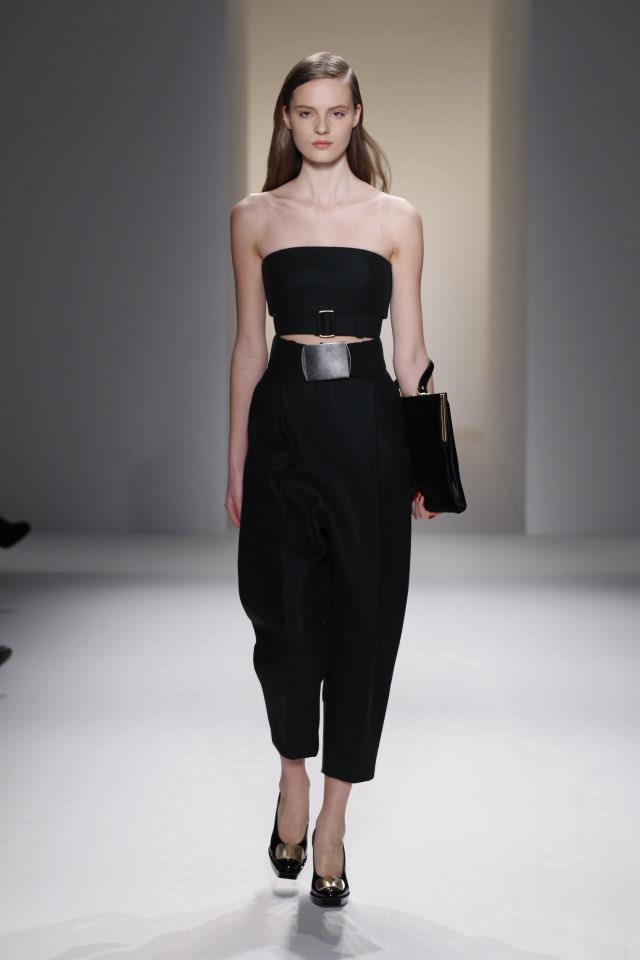 I do not know that suspect this account of a star of psychology and sociology, but in the fashionable world outlook unequivocal for in this season a healthy pragmatism and a minilimalizm Frantsisko Costa (Francisco Costa) – the designer of a known brand of Calvin Klein – presented to the world a surprising collection of a season autumn-winter 2013-2014.
Styles from the 1940th, the appeal to a military uniform, accurate forms and the classical "winter" fabrics which have been quite often borrowed from a man's fashion, also big and huge sloping shoulders became the main accents of a collection. The narrow belt with a massive steel buckle became one of bodies of a collection. This visible and unique accessory was and in yubochny suits, and in a coat. And the pragmatism received the expression in universality of models which will be actual and at present, and in some years, it also was shown and in a classical color palette which in an extent of centuries is in any female clothes.
Collection subjects
Dresses of a mussel and maxi various cut, skirt, classical trousers and the truncated trousers, blouses, jackets, raincoats and a coat with natural addition in the form of accessories.
Colors of a collection
As already it was told above, the collection color palette 2013-2014 consists autumn-winter of ordinary flowers of ladies' clothes, such as: usual and severe black, unique white, gentle cream, colors gray and blue.
Collection materials
At present without a shadow of doubt it is possible to argue that skin and fur – indisputable pobkditel of a season the autumn-winter 2013-2014, after all practically all brands used these materials in own collections, and Calvin Klein did not become an exception. Also designers of a brand used traditional materials for a cold season: wool and jersey.
Collection details
The designer ignored picturesque and courageous elements of a decor, such as application, a drapery or beads, having preferred a difficult cut and construction silhouettes.
Collection accessories
Belts became the main accessories, surely. Their conclusive king elected a narrow belt with a massive steel buckle which was and in yubochny suits, and in a coat. Also Frantsisko Costa offers clutches of a severe form in black color. As to footwear, it is chosen in universal style of usual black color: shoes on a high heel with a steel buckle or boots stockings on a low thick heel.
The collection appeals to the lady strong, self-assured and knowing for that she longs from life, but at all this remembering that it first the lady, and not ignoring elegance, luxury and, naturally, quality.