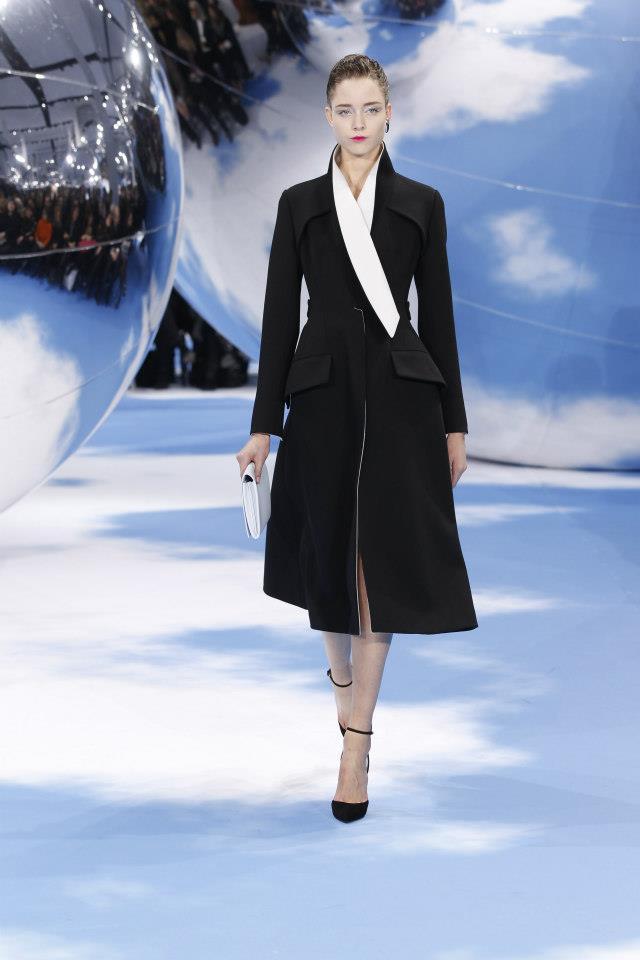 And it is connected with its dismissal from Jil Sander and fast appointment to the post of the creative director of 1 of the most influential Fashion houses – Dior. Its 1st collection made real furor for Dior: someone was under pleasant impression and in every possible way it expressed, someone frankly criticized, showing discontent… Now gossips ceased, and at present Raf Simons let out the fourth collection for the house which appeared so ambiguous, so many-sided and in some way innovative. On the one hand, Raf Simons takes diorovsky plots for base, but with another – Raf represents them absolutely on another, under the point of view which differs radically from the original. Such in a way, for example, on severe bags there is a "shoe" print, and the eminent subject "female flower" was open absolutely in a new way: at first in the form of scenery (a wall from flowers and green bushes), and later in the form of bright and courageous embroideries on a snow-white silk dress. As a result, left it seems and painfully familiar Dior, but already with smack Rafa Simonsa. Wish to learn, how it? Then look and listen attentively!
Collection subjects
Dresses of a various cut and silhouette of length of a mussel, skirt and trousers, tuxedos, blouses and jackets, coat, leather raincoats, bags and footwear.
Colors of a collection
The color palette is picked up in the spirit of Dior house: black, white, reddish, active turn blue, colors gray and gentle-pink, adjoining on the peach.
Collection materials
Ruff Simons used traditional materials though what designer, and directly wool, jersey, silk, and, naturally, did not leave without skin which takes a place of honor of the empress of a season autumn-winter 2013-2014.
Collection details
Ruff Simons returns a known cage of pied-de-poule which often call «a chicken pad» and which in its interpretation decorates a dress corset on a podium. He plays with a usual diorovsky silhouette, with a ladylike style dress, making it of skin. He pays bolshushchy attention to a cut and the invoice.
Collection accessories
To add images Raf offers unique shoes on a construction heel of dark, white, gray, blue color and even pied-de-poule decorated with those cage. Also he offers strict bags of various flowers to which admirers of the house of Dior, but at present with a cheerful print in the form of a shoe so got used.
How prestigious critics, journalists or women of fashion criticized Rafa, it surely goes to the purpose, giving out each time something original, commercially successful and precisely being remembered.