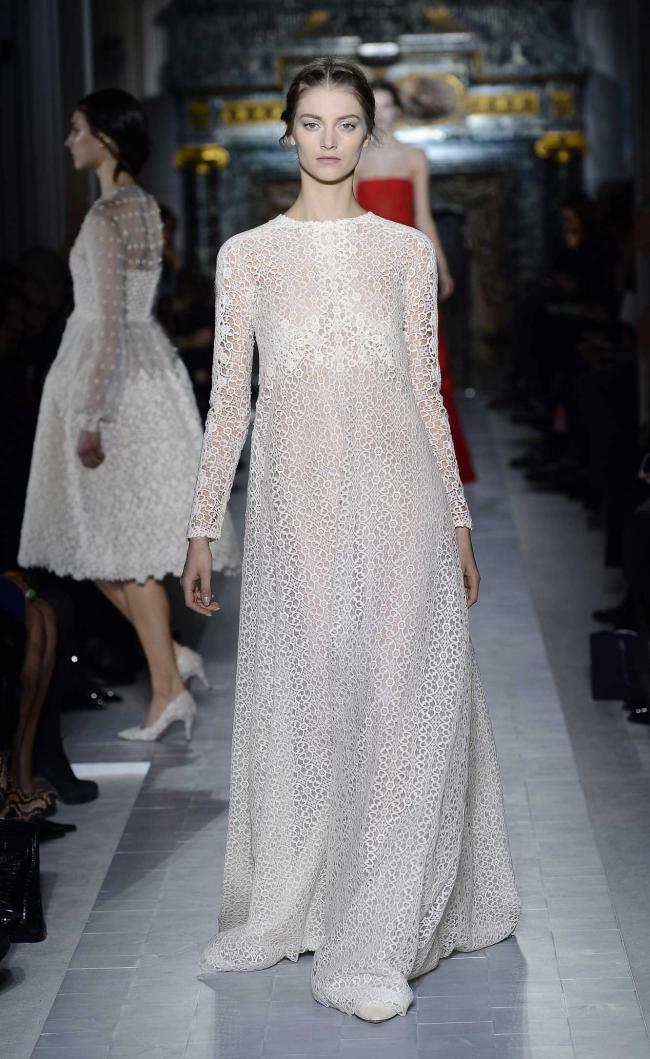 Unique display of the Valentino collection became the worthy termination of Week of haute couture in Paris. We were not once scattered any more in compliments to Maria Grazia Chiuri and Pierre Paolo Pichchioli's design tandem, already to repeat somehow awkwardly. But, on the other hand, that Italians do, deserves admiration. The feeling arises from time to time even that they purposely sit and compose: «Ah, than still to admire public? How to compel it to roll up blissfully once again eyes as it was done by berniniyevsky Theresa». So or on another, charm of inexpressible skill and inimitable beauty on the verge of platitude for the present works, and the saliva at a look is still allocated for embroideries and magnificent fabrics.
«We actually longed to make dream, something surprising, magic, fantastic, magic. Kutyur is a dream, and we very much like to dream. Why also is not present?», – on display Maria Grazia Chiuri so commented. Designers found the fairy tale in starenky flickering mosaics, in the modern "painfully bent" painting, in magnificent gardens. One of successful solutions of this season are the usual decorative motives reminding an openwork forged lattice in which the ephemeral body of model and silks enveloping it is chained. Small usmotritelny dresses from dense brocade and actually weightless transparent dresses in a floor, improbable beauty tulle with the black "trellised" embroidery, the dresses interweaved by embroidered flowers – all this povsevremenno caused ахи in a hall.
One more find of a collection – a combination and opposition of different ornaments and embroideries. This reception gives very interesting effect of blinking and vibration, actually as painting of impressionists, actually as sun patches of light on water, as the star sky (to continue a number of hackneyed metaphors it is possible at own discretion). Some dresses even something remind linen of times «Fine era» – there is in them something severe and seductive to a descent. And at the very end of a fashion show designers sent us hello from an era of crinolines – the magnificent multilayered skirts embroidered and embroidered, will always disturb imagination of the ladies who are even most independent and feminist of the adjusted.