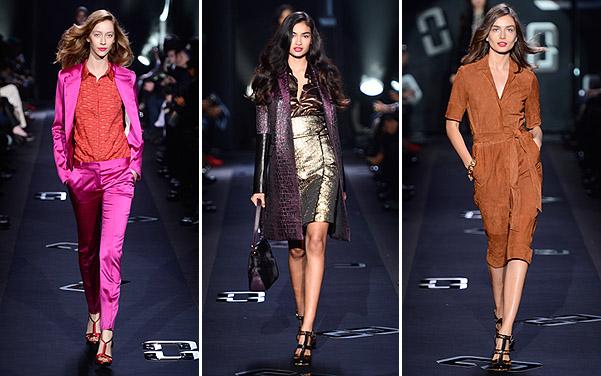 It seems that next autumn and in the winter many prestigious designers seriously reflected on the past, and this romantic nostalgia and became for their main source of inspiration in a new season.
The name inexpressibly popular and suitable at present designer Dian von Furstenberg a visible star ascended in a fashion-industry sky in far 1970th years – and now in the new collection autumn-winter 2013-2014, the designer decided to present to the audience of own sort a retrospective of that time – in a word, to address to sources. She remembered the period in the career when, having only just got the hand on magnificent tunics and the stylish dresses of a sports cut executed from silk jersey, it based own business in America, in New York, having let out, perhaps, the most known model of a dress – a dress – "dressing gown" with a smell.
And here on a podium again the 70th, with their pleasant, a little bohemian languor painted by natural suntan and sounded by popular tracks from Studio 54. All the best that were presented once to the fashionable world by this surprising era of a glamour and shine, mixed up with unexpected notes of folklore and appeared in the autumn and summer Diane von Furstenberg collection. The founder presented on court to prestigious public the long velvet dresses which have been densely drawn by leather belts, the overalls executed in equipment of colorblocks, already perfectly firm prints of a brand familiar to us, magnificent fur waistcoats, collars, trousers from gold brocade, violet coats with long leather sleeves – all this precisely deserved close attention.
It seems that the new line Dian von Furstenberg was once again executed in the best traditions of philosophy of the designer, not tired to repeat: «I do clothes for ladies who like to be women». And as if in unison with these words against prestigious show «I'm Every Woman» Chuck Khan's composition sounded, let's doubt the correct understanding of hints of the designer.